Talk around the entertainment industry continues to focus on the crippling effects of COVID-19 on the movie business. Many film sets are quiet, theaters have gone dark and viewers are stuck at home. But during the pandemic, studios are still making movies – and also making moves to begin plotting a chart through the new future of cinema.
A big part of that future is over-the-top (OTT) media. Production companies have already learned that it's not only futile but counterproductive to swim against the rising tide of streaming video. Instead, they're learning more about its benefits, and the best ways to tap into them. Here's a short to-do list for studios that are ready to embrace OTT:
New hires. Whether a studio makes the plunge into an OTT-only model or simply decides to build streaming into a more robust area of its business, HR will need to get busy. App developers, data analysts, information technology specialists and logistics teams will be key to supporting a new or upgraded service. Even if a studio opts to farm out some or possibly all of its newly formed OTT responsibilities, personnel will still be needed to manage those relationships.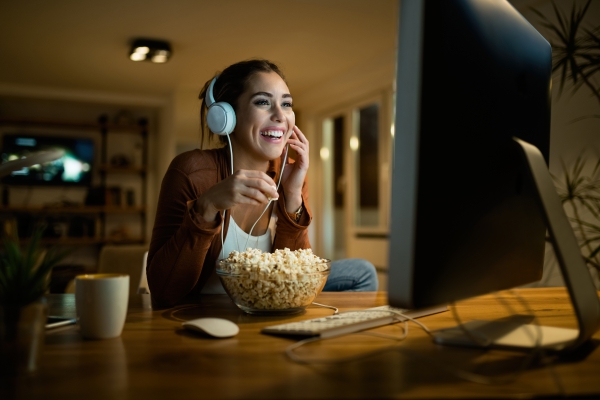 Engage with third parties. Speaking of finding outside help, a studio will almost certainly require third-party support for aspects of its new business. For instance, merchandise sales are an important profit-driver for family films. How might that tie into an OTT platform? Production companies might also engage with food-delivery partners to help recreate the cinema experience for an in-home audience – an Uber Eats or DoorDash for bringing warm popcorn, soda and Milk Duds directly to a streaming viewer's doorstep.
InPlayer recognizes that content creators are embracing opportunities in the virtual world. Accordingly, we've created packages and products that offer a push-button solution for creating an OTT channel. InPlayer can immediately create a paywall for any content creator — be it a studio, influencer or company — that monetizes and aggregates audiences. This way you can give your fans a broadcast-quality experience, deliver reliable full-featured live streams at scale across multiple devices and platforms with flexible monetization options.
DIY channel. A studio-owned streaming platform might have felt out of reach for all but the biggest studios until recently, but it's easier and more financially viable than ever for a production company to create and customize its own streaming app or channel. In addition to building in subscription and on-demand options, as well as the aforementioned merchandise and concessions sales, a studio can create a new revenue stream by incorporating advertising opportunities into its proprietary platform.
Reach for the stars. One of the best ways to sway OTT skeptics (and draw more viewers in general) is to offer exclusive content, preferably with a healthy infusion of celebrity. Viewers cannot live on trailers alone. By engaging a film's actors and director in exclusive interviews, behind-the-scenes moments and sponsored OTT premieres, a studio can make its streaming platform destination viewing. Take a cue from the old DVD model, which often featured director's cuts, commentary, edited scenes and blooper reels.
Release the catalog! Disney CEO Bob Iger has hinted he might be in the market to purchase the entire James Bond canon to be featured on the entertainment titan's new OTT platform. Think that wouldn't drive more cinephiles to spend hours on the app and, ultimately, make a pay-per-view purchase of the upcoming "No Time to Die"? This effect could be reproduced for franchises or even specific actors. A streaming film festival that screens the catalogs of, say, Arnold Schwarzenegger or Julia Roberts would help boost exposure for a new film from those stars and breathe new life into their old titles.